Raising money for cancer research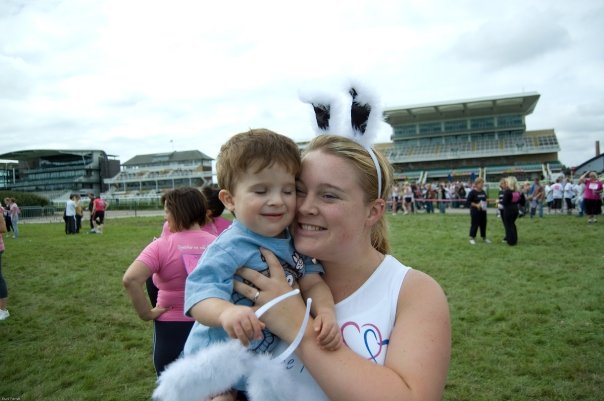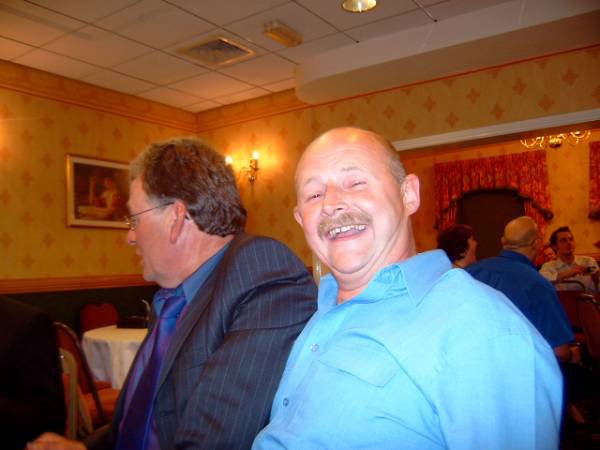 The big C word. Its that one thing we don't talk about but so many of us have been affected in so many ways. Either you know someone who has had it and won, had it and lost or you yourself have been affected by cancer.
We've all seen the adverts that you should check your breasts regularly and get to know how they feel, so that you will notice any changes, but really do we? No probably not as often as we should. And we all know about cervical screening. Its not something that can really be done during pregnancy but as soon as you get your letter get it booked in. I think once you've had a baby all your dignity goes completely out of the window and you're happy to get your bits out. But if not, please don't be shy, the nurse isn't looking if you've shaved, or if you've not, she just wants to see your cervix, give it a little tickle and you can be on your way. It doesn't hurt, just uncomfortable for 2-3 mins. As women we have had to fight for so many rights, and testing on the NHS is one of those things, especially to lower the testing age.
Cancer doesn't give a s**t if you're White, Black, fat, thin, or blue, if its there it will come. It doesn't discriminate. It's a horrible thing, but finding it early will certainly help and there are so many amazing meds on the market now a days. Its so important to give back to research, which is why I am supporting cancer research and doing their Race for Life this year at Haydock. Since I've lost weight, I have used the treadmills at the gym and have actually been able for the first time in my life to run. Now I'm not talking marathons but I'm hoping to be able to complete the 5k in less than 55 minutes this year. I've never really tracked it properly as I've always been happy to just complete it, but I'm quite sure 55 minutes is my best.
Personally cancer has affected family members I loved and cared about. My earliest memory is my Aunt who died when I was only 4, she was only 36 years old in 1989. Then my Dad in 2014. He died at 47 of throat cancer. He always said it wouldn't be the cancer that killed him but the chemo. Surgery was rough, they broke his jaw and removed the tumor and was in remission, but it was back. 26th April 2004, Mum said he was doing so well, he put on weight and was eating, the next day I got the call at home to say we had to go in. We raced over to the Wirral, and they had moved him to Arrow Parke, that was our last goodbye. He didn't get to see my wedding day or even his first born Grandson. Since then my Father in Law had 10 months from diagnosis to when he died. Kurt's Nan is 96 and has fought kidney and now breast. A few months ago I had the pleasure of meeting Chris, a beautiful soul and kind heart and she too now has a diagnosis of lung cancer.

So this year I am RACING FOR LIFE and raising money for cancer research at Haydock racecourse. I have a little target of £100 and would love for you to help raise. Any donation big or small is very much appreciated.

Sending love to you all Danielle X X