3D/4D Bonding Scan
At Your Baby Scan, we want you to truly bond with your baby. That's why we spend time to show you around baby in detail, helping you to see your baby in glorious 3D, 4D and even full HD. Our fully qualified and HCPC registered sonographers, and will explain exactly what you're seeing on screen, pointing out parts of your anatomy in relation to baby's position, as well as guiding you around your baby, helping you to fully understand what you're seeing. 
Book Now
3D/4D Bonding Scan
What is a 3D/4D Bonding Scan?
A 4D Bonding Scan is a non-invasive procedure. It's not painful, and uses ultrasound similar to your 12 and 20 week NHS appointments to produce a 3D image from the information received by the ultrasound machine. The term "4D" refers to the 3D images moving in real-time, which is an amazing experience. Imagine seeing your baby, which is growing inside you, yawning or waving, moving in real-time on our large screen, in a spacious, comfortable and private scan room with your family and friends.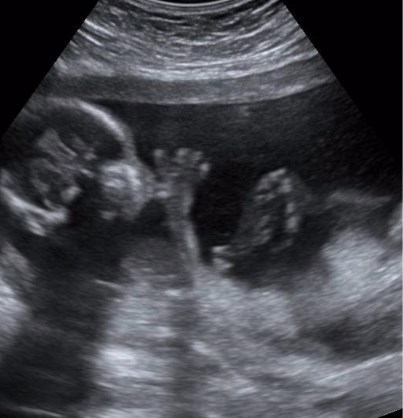 2D Scan
This is a traditional black and white scan as normally offered by the NHS during your dating and abnormality scans. This type of scan is used during early pregnancy such as our reassurance scans and gender scans as it is safer for the developing fetus and shows us the anatomy more clearly.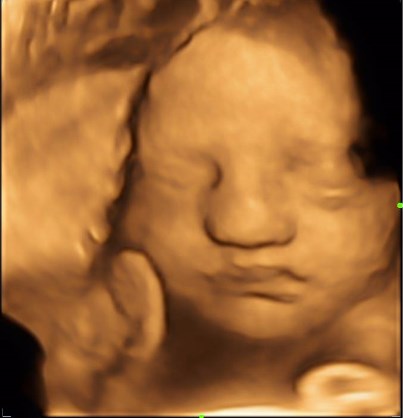 3D Scan
This is a standard 3D Scan, the image is static, and visualises the 2D image data into something more recognisable. Where baby is in an awkward position, often standard 3D images can give a more distinguishable view of your baby.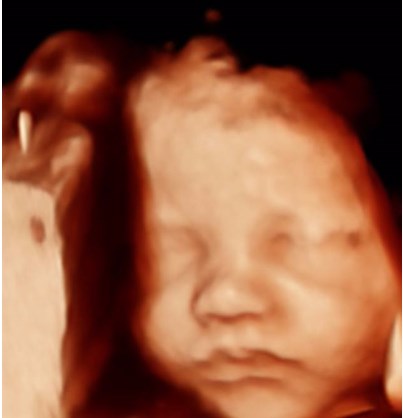 HD iLive
All of our 3D/4D Scans include HD iLive as standard, this adds more definition to the image and a more realistic appearance with shadows visible (despite there being no light involved) which can help with bonding with your baby.
4D Scan
A 4D Scan is a 3D Scan being updated in real-time to reflect baby's movements etc. Often baby can be seen making yawning movements, smiling, or waving their hands and arms. Our 4D Scans include HD iLive as standard, which is sometimes referred to as a 5D Bonding Scan, but we feel that name is just confusing.
What is this scan for?
An amazing experience to meet your baby in 3D/4D on our extra large screen in amazing colour and clarity
Book Now
Standard Package
Scan time:15 minutes
Price:£60
Ideal time:21-31 weeks
Our standard package includes the following:
30 minute appointment - you won't be rushed)
3D/4D Images
HD iLive
Gender Confirmation
Listen to baby's heartbeat
Wellbeing+ Service
2x Extra Large glossy prints
Secure online photo locker
£45 Newborn Photo Shoot Voucher
Goodie bag
And for all of our scans:
No extra charge for twins
No extra charge for evening appointments
No extra charge for weekends
No extra charge for PPE
If you would have suggested 15 years ago that you could see your baby's button nose or tiny fingers before they even arrived you would probably be mad! But its true, we can show you your baby in 3D/4D;.you can see if they have Daddy's nose or Mummy's chin all on our 42" wall mounted TV or  and you can bring around 15 friends and family to come and meet your baby too. From 21 weeks you can see your baby in full HD maybe sucking their thumb or maybe giving you a little wave. 
We understand that every pregnancy is very special and exciting, whether it's your first or your fourth. Those 9 months waiting to see your baby can feel so long whilst you're not feeling your best, and you're regularly feeling your little bundle moving around inside your tummy reminding you every minute that they're on their way. 
Our 4D Bonding experience offers you the chance to meet your baby before it's born, and unlike your NHS appointment, your children, family and friends are welcome to share your experience. With first class customer service, state of the art ultrasound equipment as used in large hospitals worldwide and experienced fully trained sonographers with a clinical background, we can show you your babies button nose and wriggly fingers before they even arrive. See your baby moving in 2D, 3D, 4D and HD iLive at no extra charge, whether they're waving, blowing raspberries or sucking their thumb
We didn't get rushed at all and ended up with lots of pics. I had my other 2 daughters with me and they were lovely to them also.
Frequently asked questions
Whats the best time to come for a 3D/4D scan?
We only offer 3D/4D scans from 21 weeks, but we recommend coming between 26 - 30 weeks for the best images. The earlier you have your 3D/4D scan, the less 'chubby cheeks' baby will have. Unlike some other scan centres, we can scan later than 30 weeks, but after 30 weeks we can't guarantee pictures as the baby may be moving into position ready for birth, and it scan start to get a little more cramped inside the womb.
We can scan in 3D/4D earlier than 21 weeks, but baby isn't very developed at this stage. For safety, we do not offer 3D/4D scans earlier than 16 weeks.
Whats the difference between 2D, 3D and 4D?
2D is a two dimensional image of your baby. This is a black and white cross-section, the same as when you attend your normal NHS scan. A 2D is best for our sonographers to be able to see the internal bones and organs of your developing fetus/baby as it offers a clear view throughout the body. For this reason, we use 2D scans for our Early Reassurance, Dating and Presentation Scans.
3D is a three dimensional image of your baby, this means you can see depth - no, you don't need to wear special glasses. :) The external probe that we use omits sound waves in different directions and measure those sounds wave bouncing back, much in the same way sonar works. From this information, our machine builds up a 3D image of your baby. Our 3D scans typically take a look at your baby's cute button nose and tiny fingers.
The 4D image is the term given to the 3D image moving in real-time, so you may see baby waving, having a drink, or sometimes they are naughty and may be pulling their chord.
And HD?
HD is a high definition image of your baby, using an artificial light source the images of the baby are much better quality. Unlike some scan centres who charge a premium for this, here at Your Baby Scan all 3D/4D scans will feature HD iLive images
What machine do you use?
We use a variety of Mindray ultrasound machines at our scan centres, each full up to date with current standards, and regularly serviced. We evaluated ultrasound machines from a number of manufacturers including GE, Samsung and Siemens, and decided that Mindray offered a combination of most natural imaging, and innovative technology, which we can make use of.
We regularly keep our machines up to date with the latest models, software and equipment including the latest transvaginal and 4D probes.
Is an ultrasound scan safe?
There is currently no evidence to suggest that ultrasound (including 4D Bonding Scans)  are harmful, however, it is important that you have all of the facts about the risks associated with the procedure before coming to your decision on the matter. In general, it's recommended for good measure to keep your scan times to a minimum, and that this is particularly during the early stages of pregnancy, for this reason, we will end scans during the very early stages of pregnancy once we have been able to provide you with the reassurance that you seek.
The following links will help:
Whether you choose to have a scan with us or not, it is essential that you keep your NHS Ultrasound appointments. 
What if I don't want to know the Gender?
Then this is fine. Just make sure you let our sonographer know and she will try and stay away from this area
What if you can't see my baby's face?
If we can't get a picture of your baby's face, we will do everything we can on the day. We may send you back into our waiting area with a cold drink and some sweeties to get your baby moving or we may ask you to go for a stroll which can all help to get baby moving. We suggest that if you have been traveling for a while you come earlier than your appointment time and make sure you get to have a little walk around before coming in (don't be late for your appointment).
If you have booked our Premium package which includes Face+ you will be offered the opportunity to come back on another day to try again at no additional charge. Standard package customers have the option to upgrade to Premium on the day.
Do I need a full bladder for a scan later in pregnancy?
Whilst it's not going to make your images any clearer attending an appointment later in pregnancy, we still recommend having a full-ish bladder for your appointment if you can. We understand that this is much harder later in pregnancy with a baby bouncing around inside you, and if you can't that's fine. 
Having even a partially full bladder can help to encourage baby to move when you empty it, so it can be a good tool to help if you have a stubborn baby, but even if you have an empty bladder, we have lots of other techniques available to try to get that little one into the right position for images.
How old do I need to be to have an appointment?
At Your Baby Scan we have a strict policy of only providing ultrasound scans for people aged 16 and over. For young people aged between 16 and 18, whilst we do not require a parent or legal guardian to attend your appointment with you, we strongly recommend that they attend with you to provide you with the guidance and support during your appointment.
Unfortunately we do not routinely allow ultrasound appointments for young people aged 16-18 years prior to 9 weeks (Dating Scan).
How often can I come for an appointment?
Some people will want to visit us once during their pregnancy, and others will want to visit us multiple times. We recommend spacing all ultrasound appointments 4-8 weeks apart where possible to keep the amount of time that your baby is exposed to ultrasound to a minimum. Though there is no clinical evidence that ultrasound can cause any harm to your development baby, this is precautionary. You should consider that your NHS appointments will be fairly fixed points during your pregnancy, with your NHS Dating Scan around 10-14 weeks, and your NHS Abnormality Scan 18-21 weeks.
Whilst you can come sooner than 4-8 weeks, you should let your sonographer (private or NHS) know if you have had a scan less than 2 weeks ago so that this can be taken into consideration when taking measurements.
Get in touch
Our addresses
142 Birchfield Rd
Widnes
Cheshire
WA8 9ED
73-75 Nantwich Rd
Crewe
Cheshire
CW2 6AW
Find us
For directions, view more info about
our clinics