At Your Baby Scan, we take our staff and customer's safety incredibly seriously. As a result, as we re-open our scan centres, we have to make some significant changes to the services we offer and the way we offer them. 
This page outlines those changes, and how we are keeping you safe, and some instructions you will need to follow when visiting our scan centres. 
As we re-open our scan centres, there are some immediate changes that you'll notice:
Reducing scans to 2x scans per hour
Only 3x adult guests from the same social bubble (people you are already in regular contact with) plus any dependent children that you already have are allowed to attend your scan with you.
We are temporarily suspending our Basic and Premium packages to allow effective social distancing. In contrast to other clinics, appointment times for our Standard package will be spread 30 minutes apart
Customers must wear face coverings at all times when in the scan centre
Everyone will be checked for COVID-19 symptoms on entering the clinic in-line with BMUS and RCoG guidance
Everyone must sanitise their hands on arrival at the scan centre and regularly thereafter
We will not be taking advantage of the COVID-19 pandemic to charge you more for your scans, this includes providing PPE during your visit for free of charge, and keeping our prices frozen.
All scans remain first and foremost to check the wellbeing of your baby, by a professional and fully qualified sonographer. You should always consider the safety of you, your family and your baby against the risk of attending a scan before booking.
Read on to understand the reasons for each of these and what they mean for you when you come to us for your scan.
Didn't feel rushed or pressured, just relaxed in a lovely atmosphere.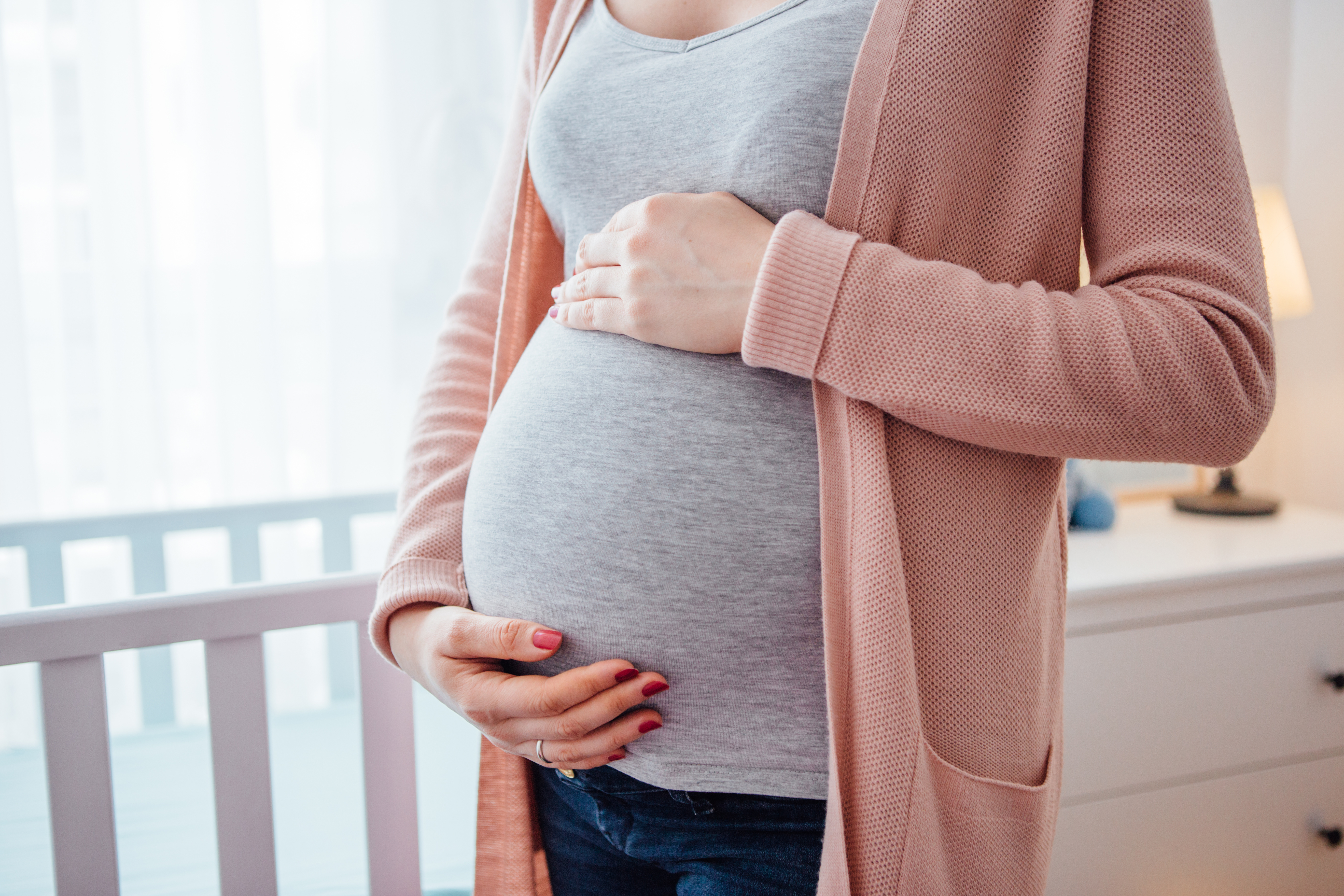 COVID-19 Secure: Risk Assessment
As part of our plans for re-opening, we have completed a thorough risk assessment examining every touchpoint within the scan centre and how we can practically protect you. We have also considered various PPE methods for staff and customers, and whilst we are aware some other scan centres have implemented some of these, some we saw no value from in reality and will not be implementing in our scan centres, we have included these considerations in our risk assessment and an evaluation of whether this would improve safety or not. Although HM Government is only advising companies with 50 employees or more to publish their Risk Assessments on their website,  for the purpose of full transparency with our staff and customers, we are making ours available despite having significantly less than 50 employees. As the weeks go by, and we test how effective and practical our measures are, or Government restrictions are relaxed, we will be updating this document and making it available to you.
Download COVID-19 Risk Assessment
Please note: This document only applies to Your Baby Scan Ultrasound Clinics in Widnes and Crewe. Before visiting any other Ultrasound Clinics from companies offering similar services, or with a similar name, you should always ask to see a copy of their COVID-19 Risk Assessment to help you decide whether the environment is safe enough for you, your baby and your family.
Suspending some packages
As part of our COVID-19 risk assessment, we felt that some of our current scan packages were too high risk for both our staff and customers at this point in time. Specifically, we felt that we should space our appointments out so that we only have 2 appointments per hour, only 1 set of customers should be in the scan centre at any time where possible, and that these appointments should be for essential purposes.
As we have extended our appointment times for our Standard package, this makes offering our Premium package difficult to limit the number of customers in the scan centre to only 1 at a time.
We will therefore only offer our Standard package for the interim period. The features of the standard package will remain unchanged, but we will be spacing appointments out, to 30 minutes apart.
Suspending some scan types
At this time, we feel that only essential scans can be supplied, specifically those that can be supplied with a single visit into the scan room, with no walking time to move the baby into a better position. 
As we always look to provide the best images that we can for our 3D/4D Bonding Scans, this often results in a walk, a drink and something sweet to get baby to move, and this can take a significant amount of time. As a result, we would be unable to meet our aim to keep appointments to 2 per hour, and limited to only 1 set of customers in the scan centre at any time.
With our Gender Scans, we require that our sonographers capture images confirming the gender from three different angles, below (potty shot), front-on, and side-on. In order to capture all three angles, we often require the customer to take a walk to move the baby into a different position and this takes time. This would, as a result, limit our ability to keep appointments to 2 per hour and only 1 set of customers in the scan centre at any time. Like when visiting the hospital for your NHS abnormality scan, we are able to see the gender of your baby during any other scan type (such as Dating Scan or 2D Reassurance Scan). Our sonographers have permission to disclose this, but as they are unlikely to capture images from multiple angles, this is not an official determination and the accuracy of these determinations may be much lower. We will not be held responsible for any incorrect determinations in this manner. If you book for Dating Scan or 2D Reassurance Scan and we are unable to determine the gender during your visit, you will not be entitled to a rescan or refund as these are not the purpose of the scan.  
Wear face coverings whilst in our scan centres
In order to reduce the spread of COVID-19, and in line with government guidance when visiting enclosed spaces, we will require anyone entering our scan centre to wear a face covering. This should cover the mouth and nose in order to prevent the wearer from coughing or sneezing onto others.
Guidance from the government on how to make your own face covering can be found here: 
https://www.gov.uk/government/publications/how-to-wear-and-make-a-cloth-face-covering/how-to-wear-and-make-a-cloth-face-covering
Anyone attending any of our scan centres that do not have a suitable face covering will be offered a face mask after you have entered the scan centre and cleaned your hands at the hand sanitisation station, however, you should always take extra care when fitting and wearing a face covering to ensure that you do not pass coronavirus from a contaminated surface to your mouth, nose or eyes.
As part of our COVID-19 Risk Assessment, we acknowledge that the use of face coverings does not provide you with protection against others that may be carrying the virus, but that where a carrier is wearing a face mask you will be offered protection from them spreading the virus to you. On this basis, as we cannot always identify if someone is a carrier of COVID-19 prior to them showing symptoms, we require everyone within our scan centres to wear a mask.
As part of our COVID-19 Risk Assessment, we also acknowledge that the use of face coverings increases the risk of contracting the virus, as your hands may come into contact with a surface containing traces of the virus, and may subsequently be passed to you when you touch your eyes, nose or mouth to move/remove the facemask. On this basis, the use of our face masks is only mandatory whilst in our scan centres, although it is highly recommended to wear face masks when out in public, doing so outside of the scan centre is your own responsibility.
Symptom check on entry to clinics
Following guidance from BMUS (British Medical Ultrasound Society) which refers to advice from RCoG (Royal College of Gynaecology) available here everyone entering our scan centres will be checked for symptoms on entry, including staff. Although we acknowledge in our COVID-19 Risk Assessment that individuals may be carrying the Coronavirus before they show any symptoms, staying away from those who are showing symptoms until they have tested negative is a sensible precaution.
Anyone visiting our scan centres with a new and persistent cough or a high temperature/fever will not be allowed entry to our scan centre and will be rebooked for another date. Everyone entering our scan centre will have their temperature taken using contact-free thermometers to confirm that you do not have a fever that you may have been unaware of. 
Hand sanitisation on arrival
Hand sanitisation stations are provided at both of our scan centres, which you must use before touching any surfaces to avoid contaminating them. Using the hand sanitisation station prior to putting on a face mask, if you are not already wearing one and are provided with one, also helps to reduce the risk that you may contract coronavirus by putting your hands to your face to fit the mask.
Use of the hand sanitisation stations on entry also helps to ensure that you are not inadvertently contaminating any surfaces within the scan centre with COVID-19 which you may have picked up from another surface outside.
Same bubble
At this point, we will only be allowing pregnant women and another household from the same bubble to attend appointments to keep the risk of infection to an absolute minimum. This can be a partner, sibling or another adult, ideally from the same household or a bubble where you are linked to another adult due to you or them living alone. Government restrictions have changed to allow members of different households to mix in some circumstances, as a result, we are now allowing partners from a different household to attend the appointment.
Dependent children from your household will also be allowed to attend your appointment with you. 
The new process when arriving
When arriving at our scan centre, the doors will be locked. Please ring the video doorbell (which is sanitised after every use) to let our receptionist know that you have arrived. Our receptionist will unlock the door, and initially take your temperature using our contact-free thermometers. You will then be welcomed into the scan centre and directed first to our hand sanitisation station. Please do not touch any surfaces prior to using the hand sanitisation station.
Once you have used the hand sanitisation station, if you are not already wearing a face covering you will be provided with one to wear. At this point, as you have sanitised your hands, the risk of contracting COVID-19 when putting the mask on is very low.
Whilst in the scan centre it is essential that you maintain 2m social distancing from anyone else that is not part of your household at all times. The exception to this is your sonographer who is required to be less than 2m away to perform your ultrasound appointment. As a result, your sonographer will be wearing a face shield and gloves in addition to a face mask to provide protection from any carriers.