At Your Baby Scan, we take our staff and customer's safety incredibly seriously.
Whilst the UK Government has removed all restrictions both in public and in healthcare settings, we  we made changes to the services we offer and the way we offer them. 
This page outlines those changes, and how we are keeping you safe, and some instructions you will need to follow when visiting our scan centres. 
As we re-open our scan centres, there are some immediate changes that you'll notice:
Our appointment times are longer than they were previously to enable less people to be in our clinics at any one time, and to encourage social distancing.
We allow either:

3x adult guests plus any dependent children that you already have to attend your scan with you
5x adult guests (and no dependent children) to attend your appointment with you

We are temporarily suspending our Premium packages to allow effective social distancing. In contrast to other clinics, appointment times for our Standard package will be spread 30 minutes apart
Customers may wear face coverings at all times when in the scan centre, which will be available for free of charge if requested
All seating in our waiting areas have been arranged to encourage social distancing. We ask customers to remain together and to use as few seating areas as possible when in the clinic.
Everyone should sanitise their hands on arrival at the scan centre and regularly thereafter
Everyone will be asked if they have any COVID-19 symptoms on entering the clinic in-line with BMUS and RCoG guidance. You will be asked to leave the clinic and rebooked for a different date at no extra charge if you or a member of your group have any COVID-19 symptoms when attending your appointment.
We will not be taking advantage of the COVID-19 pandemic to charge you more for your scans, this includes providing PPE during your visit for free of charge, and keeping our prices frozen.
All scans remain first and foremost to check the wellbeing of your baby, by a professional and fully qualified sonographer. You should always consider the safety of you, your family and your baby against the risk of attending a scan before booking.
Read on to understand the reasons for each of these and what they mean for you when you come to us for your scan.
Didn't feel rushed or pressured, just relaxed in a lovely atmosphere.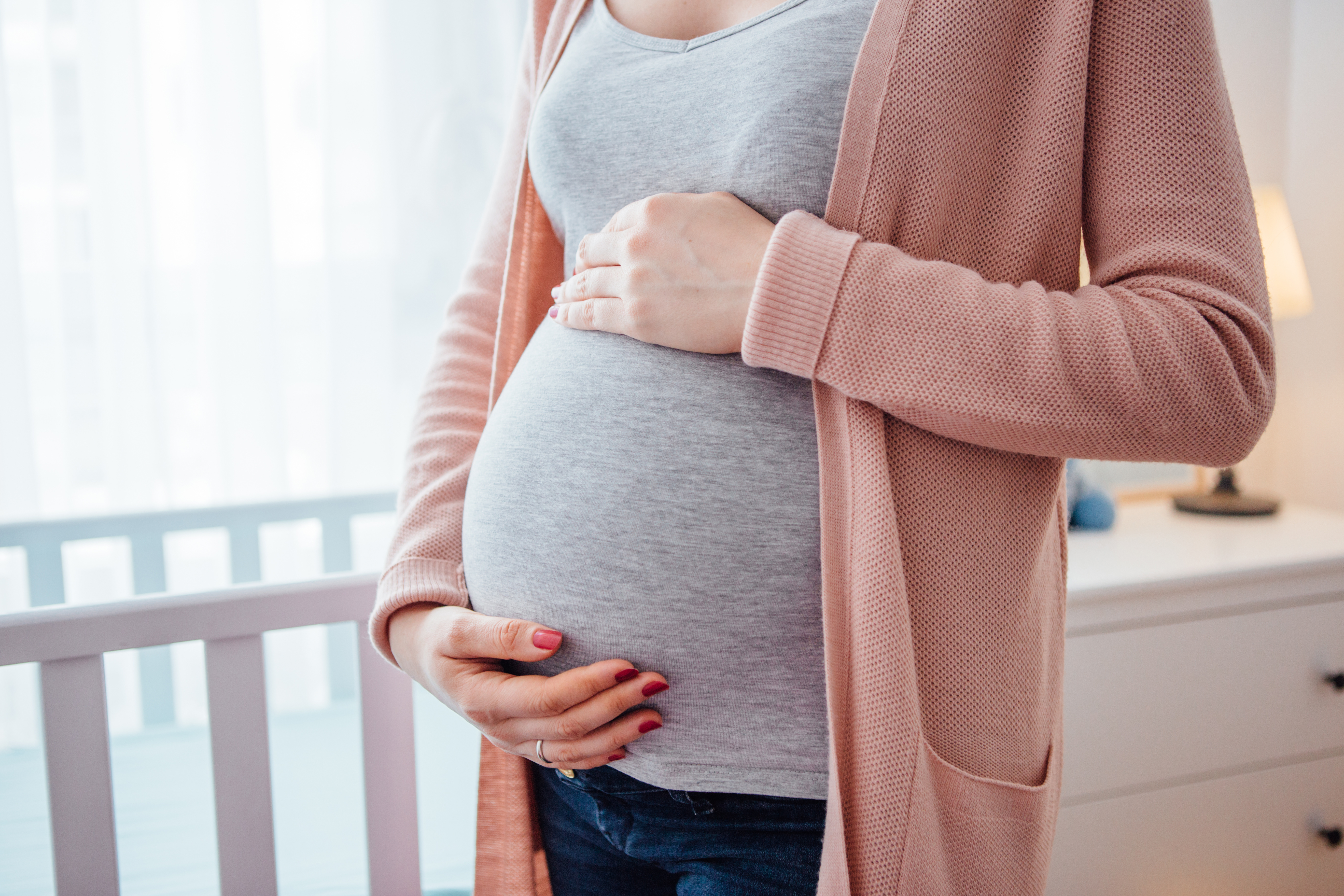 COVID-19 Secure: Risk Assessment
As part of our plans for re-opening, we have completed a thorough risk assessment examining every touchpoint within the scan centre and how we can practically protect you. We have also considered various PPE methods for staff and customers, and whilst we are aware some other scan centres have implemented some of these, some we saw no value from in reality and will not be implementing in our scan centres, we have included these considerations in our risk assessment and an evaluation of whether this would improve safety or not. Although HM Government is only advising companies with 50 employees or more to publish their Risk Assessments on their website,  for the purpose of full transparency with our staff and customers, we are making ours available despite having significantly less than 50 employees. As the weeks go by, and we test how effective and practical our measures are, or Government restrictions are relaxed, we will be updating this document and making it available to you.
Please note: This document only applies to Your Baby Scan Ultrasound Clinics in Widnes and Crewe. Before visiting any other Ultrasound Clinics from companies offering similar services, or with a similar name, you should always ask to see a copy of their COVID-19 Risk Assessment to help you decide whether the environment is safe enough for you, your baby and your family.
Suspending some packages
As part of our COVID-19 risk assessment, we felt that some of our current scan packages were too high risk for both our staff and customers at this point in time. Specifically, we felt that we should space our appointments out, only 1 set of customers should be in the scan centre at any time where possible, and that these appointments.
As we have extended our appointment times for our Standard package, this makes offering our Premium package difficult to limit the number of customers in the scan centre to only 1 at a time.
We will therefore only offer our Standard package for the interim period. The features of the standard package will remain unchanged, but we will be spacing appointments out, to 30 minutes apart.
Wear face coverings whilst in our scan centres
In order to reduce the spread of COVID-19, and in line with government guidance when visiting enclosed spaces, we will recommend that anyone entering our scan centres should wear a face covering. This should cover the mouth and nose in order to prevent the wearer from coughing or sneezing onto others. Face coverings will be available for free of charge from reception, however these are not mandatory, and you will not be asked to wear one. 
As part of our COVID-19 Risk Assessment, we acknowledge that the use of face coverings does not provide you with protection against others that may be carrying the virus, but that where a carrier is wearing a face mask you will be offered protection from them spreading the virus to you. On this basis, as we cannot always identify if someone is a carrier of COVID-19 prior to them showing symptoms, we recommend everyone within our scan centres wears a mask.
As part of our COVID-19 Risk Assessment, we also acknowledge that the use of face coverings increases the risk of contracting the virus, as your hands may come into contact with a surface containing traces of the virus, and may subsequently be passed to you when you touch your eyes, nose or mouth to move/remove the facemask. On this basis, the use of our face masks is only recommended whilst in our scan centres, although it is recommended to wear face masks when out in public, doing so outside of the scan centre is your own responsibility.
Symptom check on entry to clinics
Following guidance from BMUS (British Medical Ultrasound Society) which refers to advice from RCoG (Royal College of Gynaecology) available here everyone entering our scan centres will be asked for symptoms on entry, including staff. Although we acknowledge in our COVID-19 Risk Assessment that individuals may be carrying the Coronavirus before they show any symptoms, staying away from those who are showing symptoms until they have tested negative is a sensible precaution.
Anyone visiting our scan centres with a new and persistent cough or a high temperature/fever will not be allowed entry to our scan centre and will be rebooked for another date at no additional charge. 
Hand sanitisation on arrival
Hand sanitisation stations are provided at both of our scan centres, which we recommend using before touching any surfaces to avoid contaminating them. Using the hand sanitisation station prior to putting on a face mask, if you are not already wearing one and are provided with one, also helps to reduce the risk that you may contract coronavirus by putting your hands to your face to fit the mask.
Use of the hand sanitisation stations on entry also helps to ensure that you are not inadvertently contaminating any surfaces within the scan centre with COVID-19 which you may have picked up from another surface outside.
Social Distancing
Whilst in the scan centre it is important that you maintain 2m social distancing from anyone else that is not part of your group whenever possible. The exception to this is your sonographer who is required to be less than 2m away to perform your ultrasound appointment. To support this we ask that groups try to stay within their group, and use as few seating areas as possible to allow yours and other groups to safely social distance from each other.