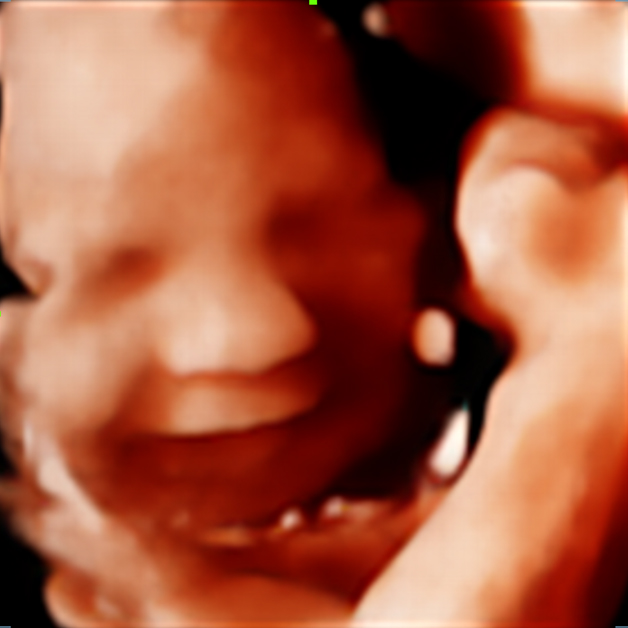 We are a private pregnancy ultrasound scan centre. We offer a range of reassurance scans from as early as 5 weeks, Gender confirmation from 16 weeks and 3D/4D from 21 weeks, with HD scanning as standard for all of our scans.
We pride ourselves on offering a caring and conscientious, comfortable and relaxing experience. You will not be rushed at any stage of your visit, before your scan, during your scan or afterwards. We ensure that you get the full scan time that is included with your package, so that's plenty of time for you to bond with your little one, and take in their amazing development and growth. After your scan, we ensure you have lots of time and privacy to view your images, and select 2 large glossy printstake home with you, whilst providing you with immediate online access to all of your pictures anywhere and anytime via our photo locker, making sharing your special experience with friends and family easy.
It's such a lovely place and the staff are amazing and so friendly
Find out how we're different
At Your Baby Scan, we are parents, we are professionals, we have had private 4D scans during our own pregnancies, men and women take an active role in the way our business is run, and the resulting service that we deliver, but above all, every member of our team care deeply that each and every one one of our customers have an amazing experience.
What started in 2014 as planning, we took the best parts of every scan centre, and every ultrasound experience, and looked at how we could get rid of all of the negative experience, from every perspective that we could. At the heart, our goal, to deliver a First Class customer experience. The team behind Your Baby Scan, come from all backgrounds and excel in customer service, technology, and most importantly medical ultrasound.
Your Journey
We believe your scan experience starts not when you enter the scan centre, but at the start of the day - it's the day you get to see your growing baby. We'll give you some helpful and handy tips to help you to get the best experience when you arrive at the scan centre in advance.
Travel to our scan centre is quick and convenient, located near to the M6, M56, M57 and M62 motorways, you can reach us easily by car - both of our scan centres have dedicated parking. If you prefer to travel by train, or are travelling a further distance, you'll find both of our scan centres are located within only a few minutes walk from train station of major city lines including direct trains to major airports of Manchester and Liverpool John Lennon for international flights.
On arrival at our scan centre you and your guests will be welcomed by one of our receptionists and you'll be asked to review and complete your consent form prior to your scan. If you have booked online, your consent form will have been pre-filled for you with the information that you have provided so that you only need to review and sign your consent form. You can take as long as you like, relax - we do not limit appointment times in anyway.
Children are more than welcome to join your scan experience. Older children are than welcome to make use of our superfast free WiFi whilst they wait too. 
We have large waiting areas within our scan centre, with lots of seating. If you are with a larger party, our team will do their best to provide you with access to additional space to enjoy your experience together.
Scan experience
When it's time for your scan, you'll be shown to our spacious scan room, which is comfortably lit so that you can get the best viewing experience. Our customers often comment that it's like sitting in their living room, and this is by design. We want you to relax and enjoy your experience in a non-clinical environment, and the best way to do that is in an environment that is comfortable. 
At Your Baby Scan, we pride ourselves on delivering appointments based on scan time. Whilst most scan centres will offer only 15-minute appointments, their scan time can be around 5 minutes - we have no actual limit on the length of your appointment.
Our sonographers are fully trained in the use of the ultrasound equipment. They know what it's like in a hospital and know how much customers would love to enjoy a more immersive experience bonding with their child. That's why our sonographers will spend the first few minutes of your scan checking that your baby is in the best position for your scan experience. Each of our sonographers have completed specialist training at a university as a radiographer with specialism in ultrasound, with clinical experience working in obstetrics in a clinical diagnostics settings at hospitals for at least 4 years, with some of our team having more than 10 years experience - as a result all of our sonographers hold membership with a UK regulatory body that validates that their education and experience exceeds UK standards, such as HCPC, NMC, or GMC.
If your baby isn't in the right position, then we won't waste your scan time. You will be asked to return to reception, but don't worry, we'll look after you. After a short time, we'll invite you back into the scan room to try again. If you would benefit from a walk to help your baby to move into a better position, we'll recommend local amenities that you can take a walk to and make use of - our team have umbrellas on hand to help to keep you dry if you need them.
When your baby is in the right position, our sonographer will show you around your baby pointing out features often missed during your NHS scans as the purpose of those scans it to perform clinical measurements and wellbeing checks, such as fingers and toes, ears and nose. If your baby has any at this point, we may be able to point out their hair, and of course, we'll be able to meet your baby in real-time moving 3D, with realistic HD iLive. We compare this to a David Attenborough documentary, imagine a magical camera in the womb, taking a sneak peek into your baby's world. Watch as your baby yawns, or waves their hands in front of their face all on our large wall-mounted HD TV or our 120" Extra Large Screen.
Before the end of your scan, if it is safe to do so, our sonographer will find your baby's heartbeat. Not only will you have the opportunity to see it beating away which can be a huge reassurance for any new mum and dad, but we'll then we able to hear your baby's heartbeat loud and clear on our powerful speakers. This experience is second-to-none and cannot be compared to the sound that you hear from the clinical doppler that your midwife or obstetrician may use to listen to baby, this can be breathtaking, and if you have a DVD Video included with your scan, this may be recorded as part of your DVD to listen back later.
Whilst our scan room can accommodate more, due to COVID restrictions, we currently allow either yourself plus up to 5x adult guests, or yourself, plus 3x adult guests and any dependent children to join you at your scan. 
If for any reason your partner can't join you in-person at your scan, you are more than welcome to use your smartphone or tablet our superfast free WiFi to Facetime or Skype call them to join in your scan experience but we also have our Your Baby Scan Live service, available for free of charge, which offers a far better quality experience. We do have restrictions on the use of cameras of phones to capture images and video during your scan - this is for the privacy of our staff who will have no control over how images and video that you capture are shared on social media. The combination of a dimly lit room and bright TV can often result in poor quality photos on a camera phone, whilst you will be able to download your images to your smartphone from our photo locker immediately after your scan is complete, in their full original quality with our Standard packages.
Viewing your images in private
After your scan has completed, you will be welcomed back into one of our waiting areas. You're welcome to more tea and coffee if you want, though most mums will have a trip to the toilet high on their priority list after their baby has been bouncing on their full bladder. There's no rush!
When you're ready, our team will have your images ready on one of our Microsoft Surface tablets, via our online photo locker. Most scan centres will provide a viewing area to view your images on a large screen or computer monitor, but this is either viewable by other customers waiting for their scan, or prone to various lighting issues making your images difficult to view, and therefore enjoy. Our tablets allow you, your partner, your family and your friends to view your images whilst enjoying your privacy in a more intimate setting. If you have a large party and would like your images loading onto an additional tablet, then this won't be a problem, please ask the receptionist who will be more than happy to arrange this for you. Take as much time as you like to browse through your images to make your selection.
At Your Baby Scan, we believe that every couple should take something home with them to remember their experience, to remember what their baby looked like at this stage. That's why, whilst you're viewing your images, you'll be asked to select images to print included in our Standard packages, these will be printed at an exceptionally large 6" x 8" in colour as they were viewed during your scan. That's twice the size of most private scan centres and four times the size that most NHS hospitals offer.
Due to the ample time available during your appointment, we will normally capture between 20 - 50 images during your scan, though there is no rule of thumb to this, our sonographer will try to take as many images with as much variety, as they can. As a result, however, it can often be difficult to choose which images you want to print. That's why before you leave our scan centre, you will receive a presentation folder with your images, and where your package includes our photo locker, details of your unique username and password which will allow you full access to all of the images that we have captured during your scan, no need to buy a USB or CD-ROM of your images (unless you want to of course) - all of your images will be available instantly. You're welcome to download and print these when you get home, or share them with friends and family on social media and by e-mail - they're your images after-all.