Making Memories
At Your Baby Scan we believe that pregnancy is an amazing and special experience, and that your ultrasound appointment shouldn't be any different. We believe that you and your partner, family and friends should share in a special experience meeting your baby, whether it's in the early stages of pregnancy to provide you with reassurance, determining the gender of your baby or bonding with them in 3D & 4D and HD and that it shouldn't cost the earth
Find out about us and how we're different
What do we do?
We are a private pregnancy ultrasound scan centre. We offer a range of reassurance scans from as early as 5 weeks, Gender confirmation from 16 weeks and 3D/4D from 21 weeks, with HD scanning as standard for all of our scans.
The primary purposes of all scans that we offer is to check your baby's wellbeing, whether this is an Early Reassurance Scan, Gender, Bonding or Presentation. Our wellbeing checks are performed by fully qualified HCPC registered sonographers to ensure that you are given good clinical advice. If we discover anything that needs to be followed up by your NHS Antenatal Clinical Care team, then our team of professionals will provide you with a full report documenting our observations during your scan and direction to the appropriate point of contact and pathway. 
We pride ourselves on offering a caring and conscientious, comfortable and relaxing experience. You will not be rushed at any stage of your visit, before your scan, during your scan or afterwards. We ensure that you get the full scan time that is included with your package, so that's plenty of time for you to bond with your little one, and take in their amazing development and growth. After your scan, we ensure you have lots of time and privacy to view your images, and select your prints to take home with you, whilst providing you with immediate online access to all of your pictures anywhere and anytime via our photo locker (included in most scans), making sharing your special experience with friends and family easy.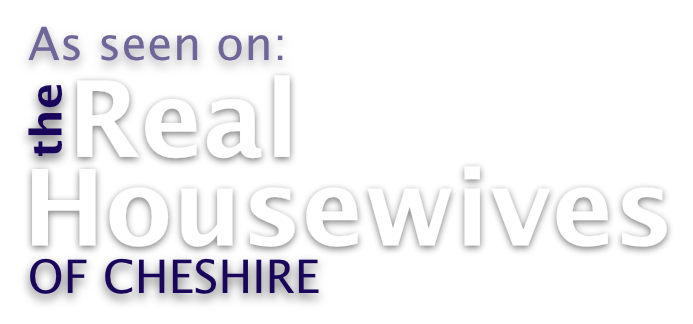 Didn't feel rushed or pressured, just relaxed in a lovely atmosphere.
We lead. We dare to be different.
When we opened in 2015, we offered a number of firsts and a unique approach to the entire experience, some in our region, some in the UK, some worldwide!
We offered lots as standard, dispensing with the pressured selling culture
Whilst many scan centres were offering CD-ROMs and USBs with images captured during your scan at a premium, which easily get lost, we offered a modern and innovative way to access your images online through our very own online photo locker.
We offered tea and coffee on arrival, and complimentary soft drinks and sweets when baby needed it instead of sending you to the shop in the rain.
We provide umbrellas if you do need to take a walk so that you don't get wet.
We record the footage of every single scan, so that if you decide you want the video afterwards, even weeks later, then you can still get a copy - no need to pay for another scan.
Our prints are an extra large 6" x 8" (A5) full glossy photo quality
Since then, we've continued to innovate, with simple online bookings and Digital Video Downloads as an option (as your iPad doesn't have a USB port or a DVD drive), and in the not too distant future, we'll be able to live stream your scan, securely, anywhere in the world to your friends and family or even your clinician in real-time, so they can view your scan or find out your baby's gender with you, no matter what timezone they live in. 
Simple pricing
At Your Baby Scan we try our best to keep everything clear, simple and fair. We don't offer a confusing combinations of packages, but instead let you choose what you want as you want it. Start your booking with the type of scan that you would like, and if there is anything else that you would like, simply add them you arrive on the day. Whilst other scan centres may include a plethora of combinations of extras in a takeaway menu of confusing scan packages, we take away the pain by offering three levels of package. Our pricing is simple and straight forwards - we offer a range of specialised fertility scans with scan specific pricing. For everything else throughout your pregnancy, our pricing is the same, regardless of the scan type you choose, as simple as 1 - 2 - 3, or Basic, Standard and Premium.
The name of each package is fairly self explanatory, our basic scan is a no-frills short scan, perfect for if you just want a sneak peek of your baby, whether it's in 3D/4D or you want to find out how far along you are, it doesn't include any prints, images to download, or scan video, but you can add these on the day.
Our standard scan is our best selling scan package, with Wellbeing+ and longer scan time, you get to enjoy meeting your baby in glorious HD iLive, and go home with some prints from your scan, and copies of all of the images that we captured on the day in our unique secure online photo locker, a first for any scan centre in the UK. 
Finally, if you would like a little extra, something particularly special for your scan experience, then our premium package offers you even longer to spend looking at your developing baby. Highly recommended for twins to allow you to spend longer looking at each twin, our premium package includes additional prints, all of your images from your scan, and a full video of everything that you see on the screen during your scan. In addition, our premium package includes Face+ guaranteeing you images of your baby's face - and if your baby isn't in the right position on the day, come back and try again at no extra charge when they've had chance to have a wiggle.
Get in touch
Our addresses
142 Birchfield Rd
Widnes
Cheshire
WA8 9ED
73-75 Nantwich Rd
Crewe
Cheshire
CW2 6AW
Find us
For directions, view more info about
our clinics